The Kent Under 14s team head to Pedham Place for their first triangular of the season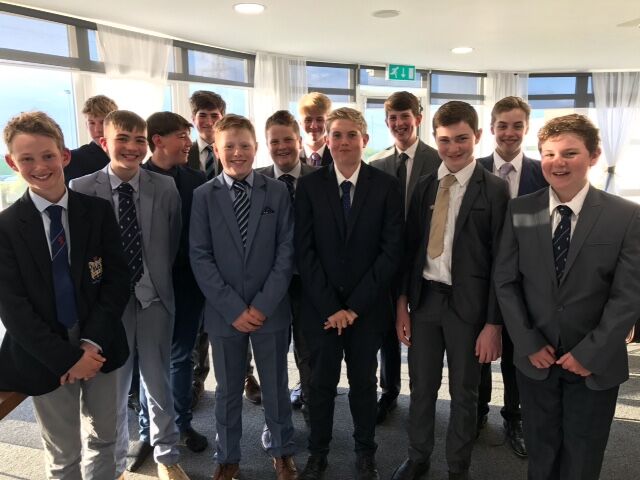 Match Report

Kent Under 14s v Surrey Under 14s v Sussex Under 14s
at Pedham Place Golf Centre
on Sunday 14th May 2017

The scene was set nicely for the first of the U14 Triangular match the new season between Kent, Surrey and Sussex. Kent chose Pedham Place Golf Centre, an inland links style course, as the venue, to provide a real test of golf for the boys in wet, cold and windy conditions.
Despite the adverse weather conditions, the golf on display across all matches, including the reserve game, was of a very high standard, with birdies and eagle opportunities being taken by players from each team. In the end, Kent missed out on vital points from the early matches, but saw a very strong middle-tail order managing to secure match wins and points from both Surrey and Sussex.

Notable performances came from Bailey Korkis, Edward Clapham and Max Brierley, who won their respective matches to earn 4 points each for Kent. There was also a good competitive spirit from other Kent players, the experienced Oliver Sexton and new boy Harry Parkhouse, who recovered well, after a slow start on the front 9, to earn 3 and 2 points, in their respective matches.
In the end, Kent managed a 12pts – 12pts draw with Sussex, but lost to Surrey by 9pts – 15pts.
Thanks to Peter Parks, Kent Under 14 Coach, for his commitment towards building a competitive and wining Kent squad.

Thanks also to Tim Milford and staff at Pedham Place Golf Centre for their hospitality throughout the day.

Henry Phillips
Under 14s Manager