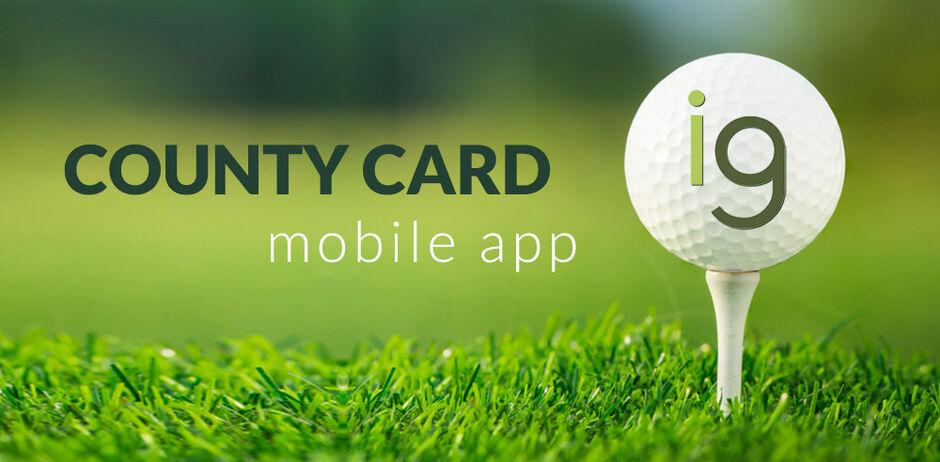 The County Card offers discounted green fees at more than 1,300 participating golf clubs across the country to men and women who are members of a club affiliated to Kent Golf. There is no fee for the use of the County Card app, it is a benefit of affiliation to the County.
The County Card mobile app has also got a lot of useful information such as upcoming Kent Golf competitions, results, latest news, as well as a Course Handicap Calculator and more!
See the links on the right (or below if viewing on mobile phone) on information on how to download and activate the County Card app.
You may need to refresh your County Card app so that is shows an expiry of 28 February 2024 – to do this at no extra charge, follow the instructions.
TERMS & CONDITIONS
Available to members of a Kent Golf affiliated golf clubs only
County Card is only available to members that hold WHS Handicap Index
The County Card may be used to obtain reduced green fees at the clubs in Bedfordshire, Berkshire, Buckinghamshire & Oxfordshire, Cambridgeshire, Cheshire, Cornwall, Cumbria, Derbyshire, Devon, Dorset, Durham, Essex, Gloucestershire, Hampshire, Isle of Wight & Channel Islands, Hertfordshire, Lancashire, Leicestershire & Rutland, Middlesex, Northamptonshire, Northumberland, Nottinghamshire, Somerset, Staffordshire, Surrey, Sussex, Warwickshire, Wiltshire, Worcestershire and Yorkshire Clubs
Participating golf clubs only, please check with each club prior to play if they participate in the County Card scheme
A list of Kent clubs participating in the scheme can be found by clicking here (redirects to the BB&O site)
Booking Terms & Conditions are at the discretion of the club
The scheme will only operate from Monday to Friday - NOT including Bank Holidays
The fee payable is by arrangement with the host club not Kent Golf
Members wishing to play MUST BOOK 48 hours in advance through the Club Secretary or Club Professional. The Club will advise the fee, starting time and the available tee for commencement of play
Members must produce their County Card and identification at the appropriate club to the person collecting the green fee. The County Card is not transferable, and any member found abusing the Scheme will be refused access to reciprocal clubs and be subject to Kent Golf disciplinary procedures, as set out under the Rules
The County Card holder must be able to provide their CDH number as required
If you do not have a smartphone you can apply for a physical card by emailing admin@kentgolf.co.uk
Please note that there will be a processing fee of £7.00 and it will take up to two weeks for us to deliver a new card to you.