Kent Womens County Championships 2021
The Kent Womens County Championships 2021 were played over 3 days at Canterbury Golf Club from 2 to 4 June. This was Kent Golf's first competition in 2021 due to Covid-19 restrictions.
The first 2 days were played in summer conditions, which was a shock to the system for most players. Then the English weather changed and the heavens opened with rain all day. The players were very hardy and battled on with some fantastic golf.
Many thanks to Canterbury Golf Club for their very kind hospitality, help and warm welcome.
Also lots of thanks to the Kent Golf officials for their organisation as well as greenkeepers, marshals and referees.
A very enjoyable 3 days despite the challenging weather.
The concluded results from 2021 Womens Championships with some amazingly close fought matches in the Finals today!
- Nicola Smith (Sittingbourne) won the Championship beating Nicole Amos (Littlestone) 4 and 3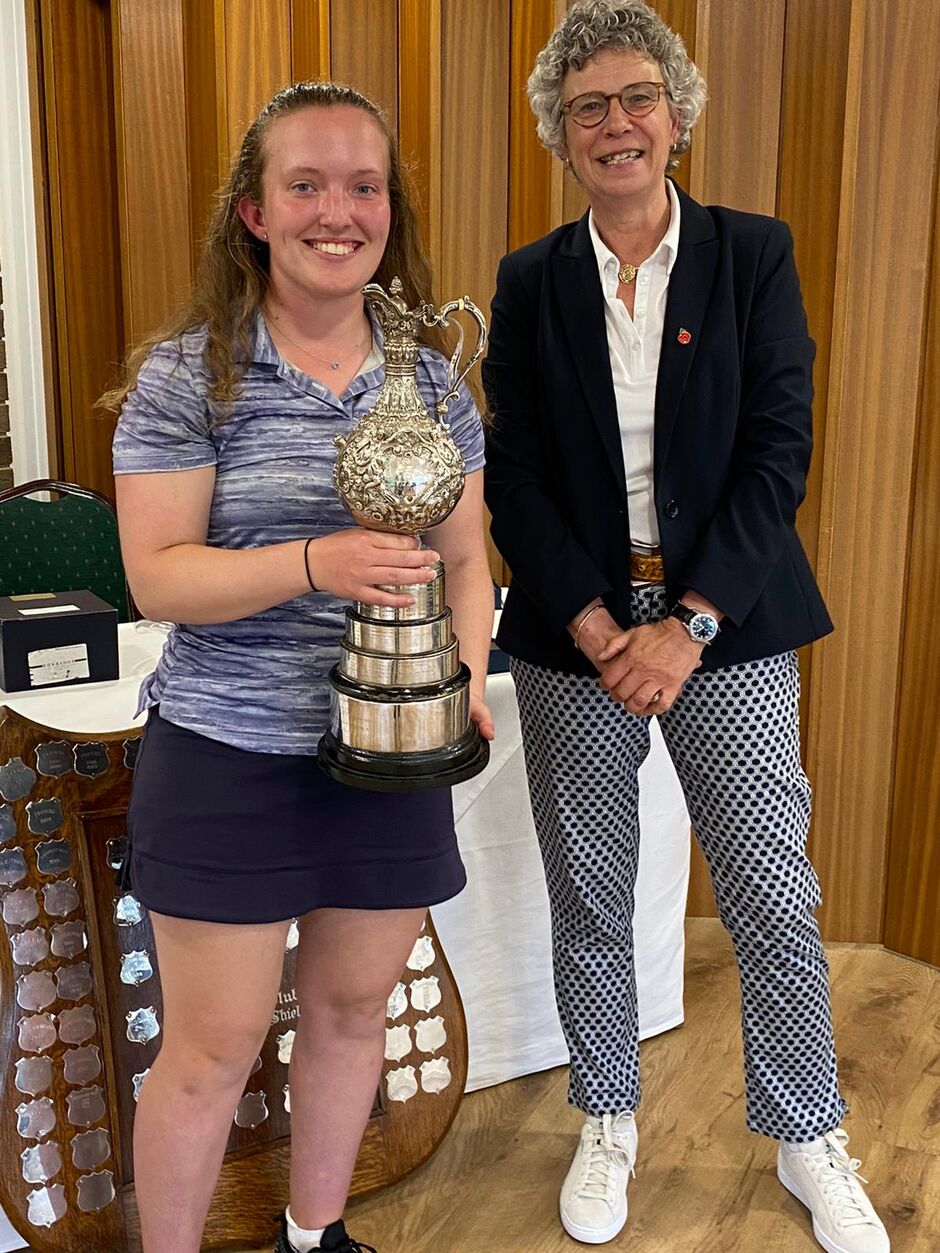 - Lily Cook (Boughton) beat Sarah McDonald (Wildernesse) in the 2nd Flight (main championship) 1 up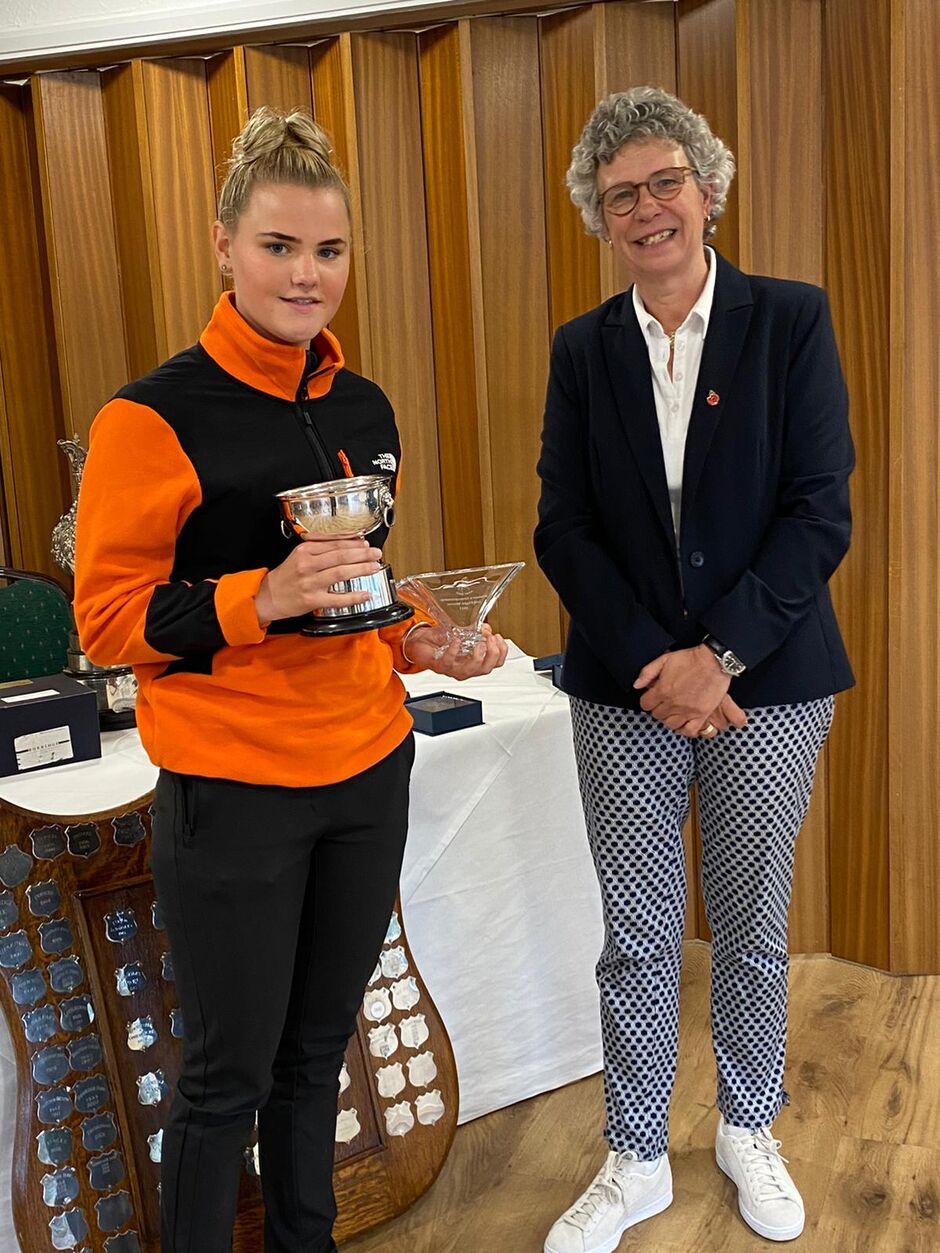 - Kim Morris (Sundridge Park) beat Mary Maclaren (Chislehurst) in the Seniors Championship on the 22nd hole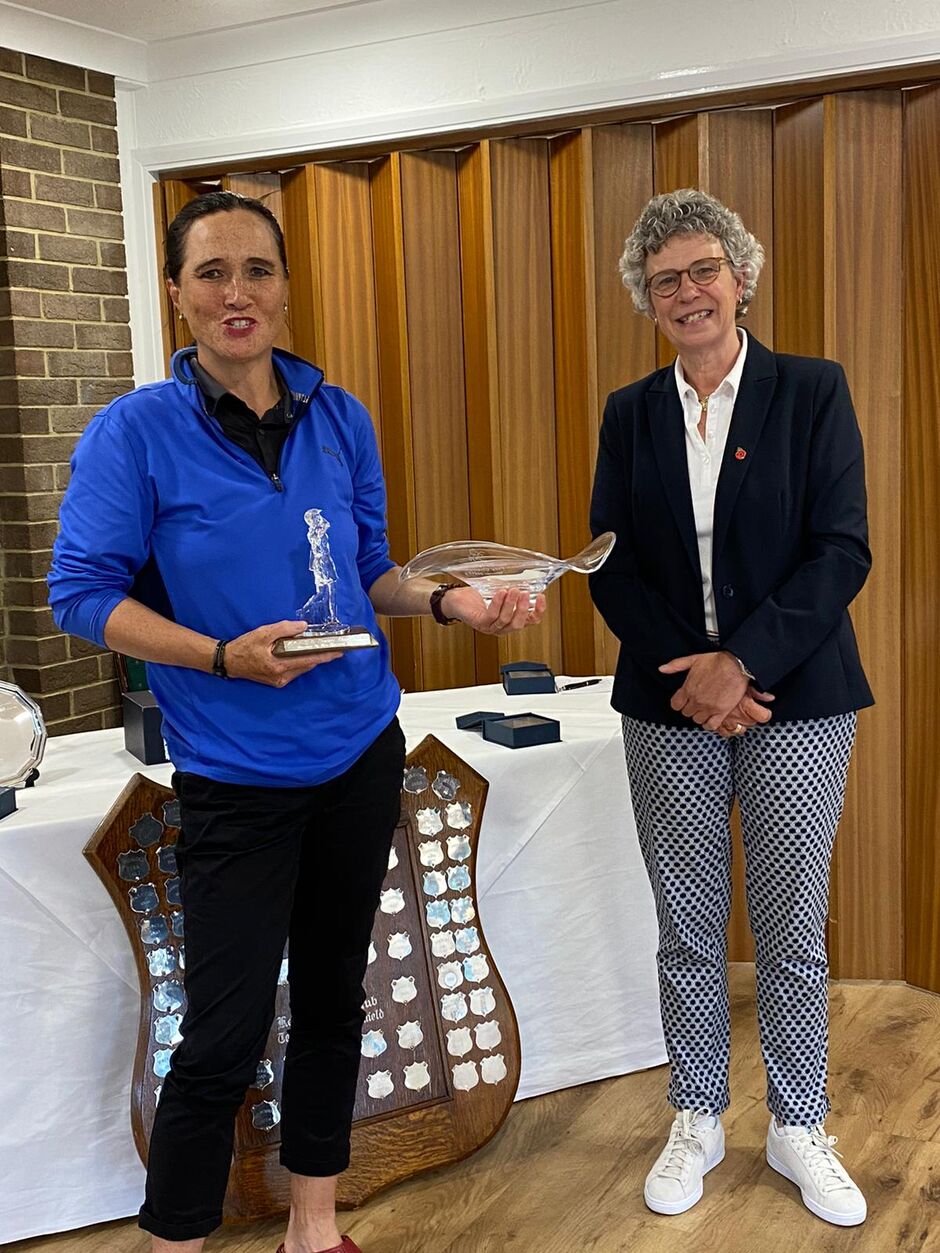 - Terri Linskey (Pedham Place) beat Karen White (Pedham Place) in the 2nd Flight (Seniors Championship) 5 and 3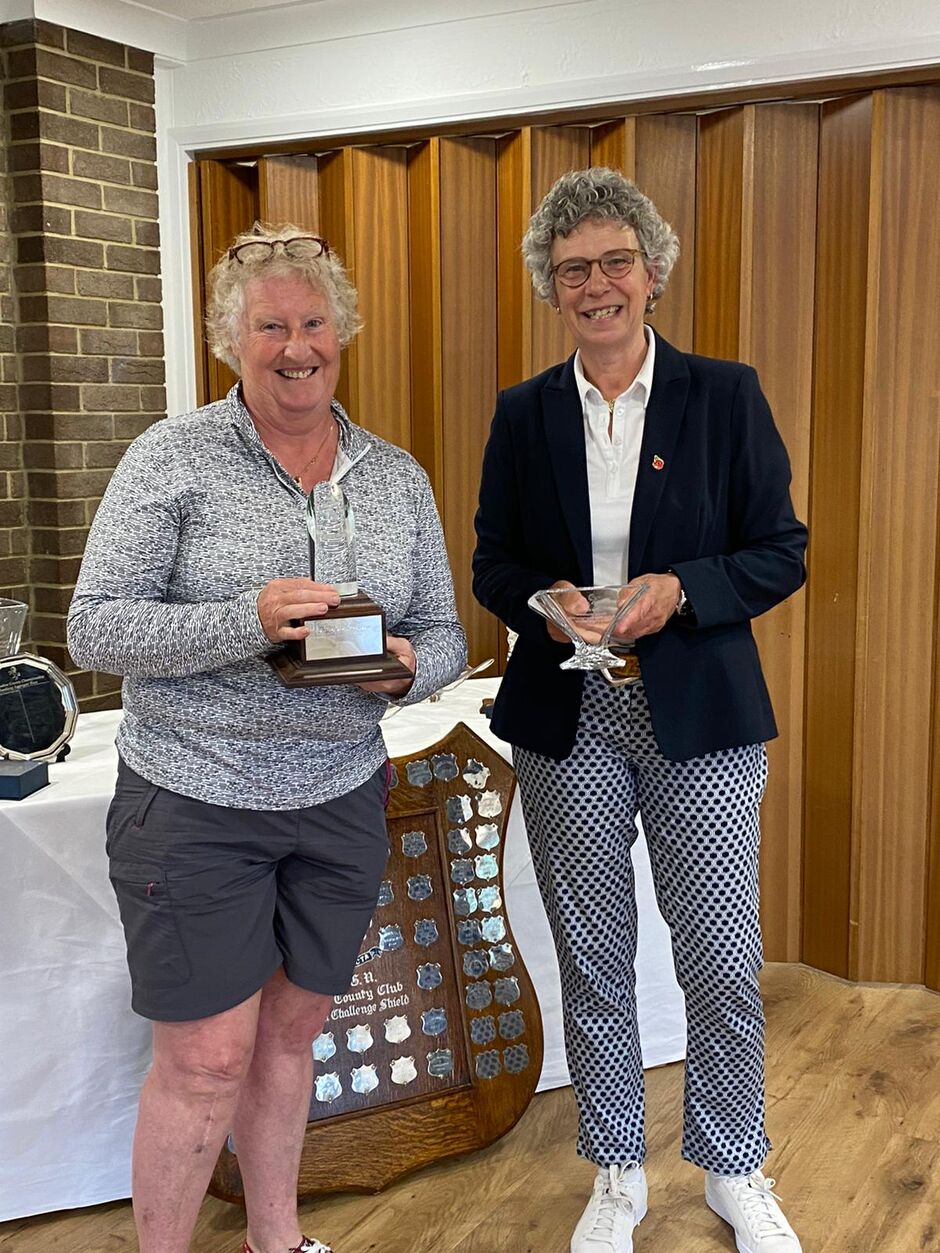 - The Jackson Trophy winner for the best gross 36 hole aggregate was won by Ann Wheble (Dartford) with a gross 150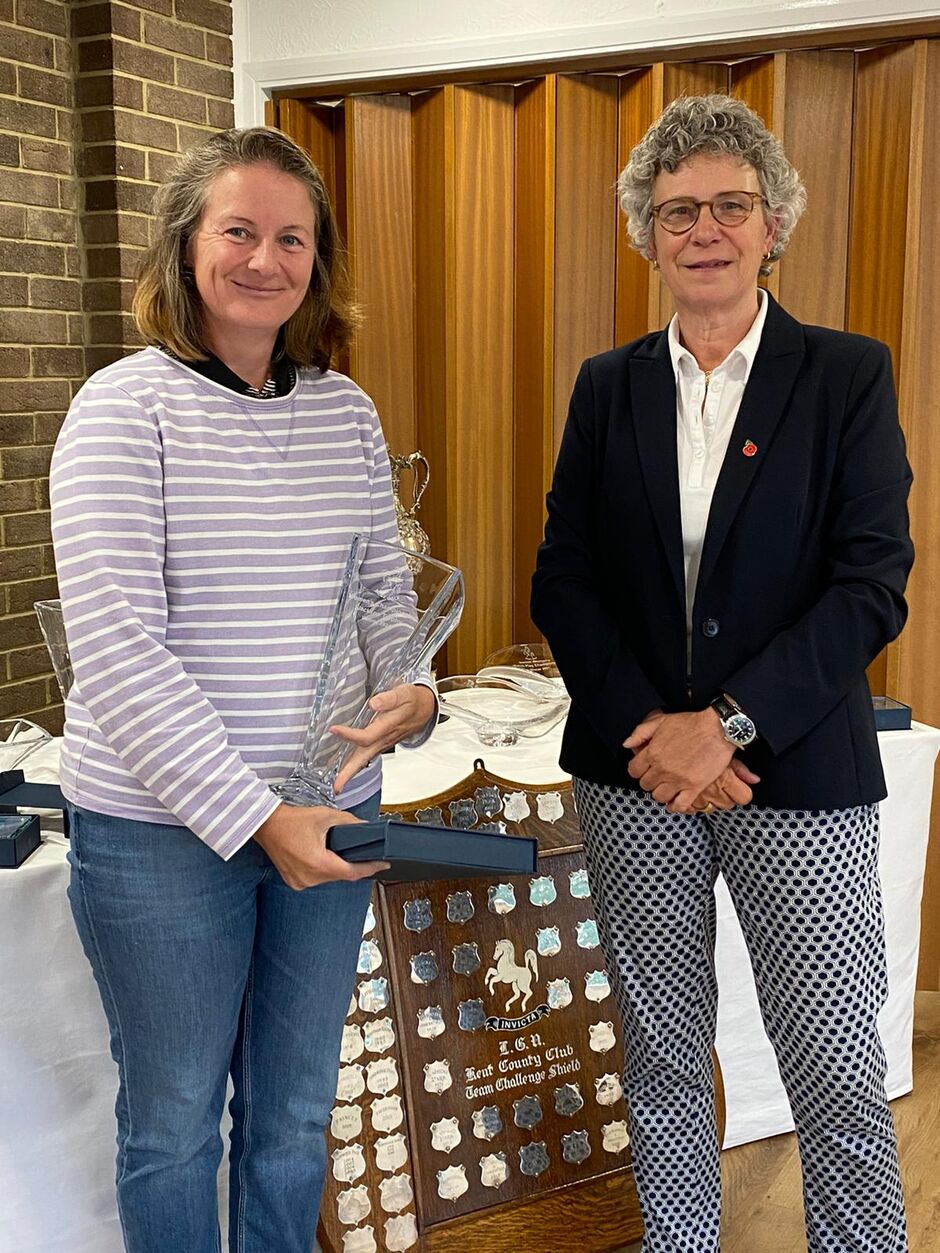 - The best gross of the 18 holes seniors qualifying round was won by Mary MacLaren (Chislehurst) with a gross 79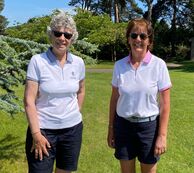 - The best nett of the 18 holes seniors qualifying round was won by Debbie Cox (Faversham)

- The Team shield was won by Littlestone (Nicole Amos, Maria Babadi, Lucie Moxham)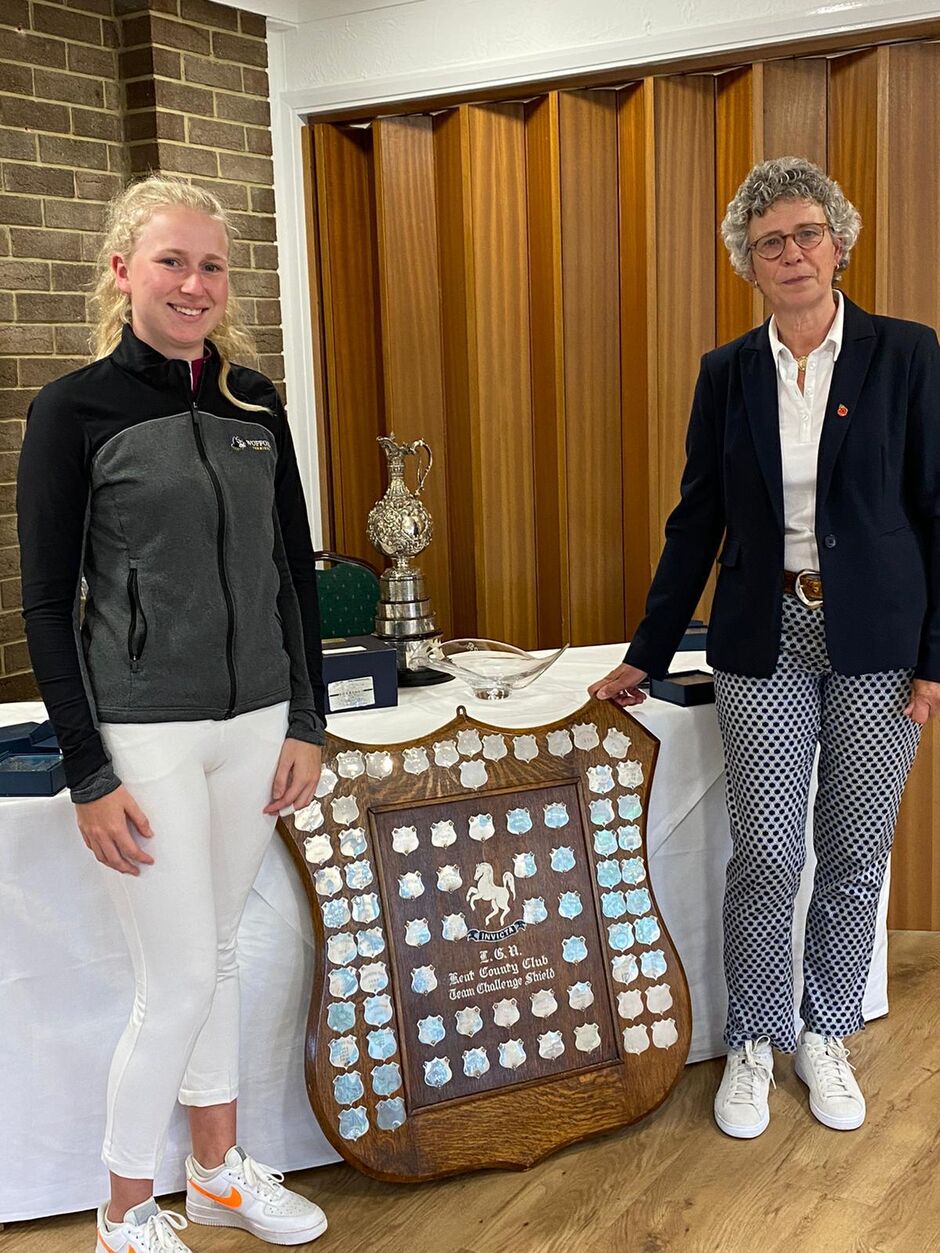 Congratulations to all winners.
FULL RESULTS
Kent Womens County Championship
- 36 holes qualifying results
- Matchplay results
- Matchplay 2nd flight results
Kent Womens Senior Matchplay Championship
- 18 holes qualifying results
- Matchplay results
- Matchplay 2nd flight results