Kent Senior Men win the South Eastern Group EG Seniors' Qualifier 2022
Date published: 13 Jul 2022
They say it goes in threes! Congratulations to our Men's Senior Team on winning the South Eastern Group EG Qualifier at East Sussex National!
They have played brilliantly today, leaving Surrey (the runners-up) 6 shots behind. Special mention goes to Danny Holmes who scored -3 over 36 holes, winning the individual event as well.
The Kent Seniors are through to the English Senior Men's County Finals at Rothley Park on 4-6 October 2022 - good luck gents!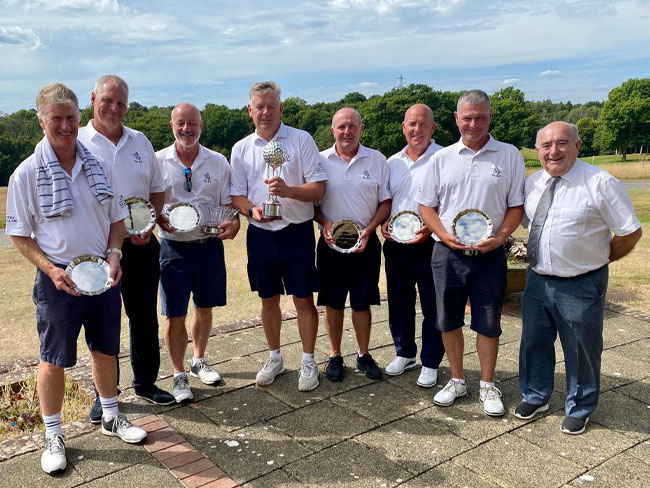 Left to right: Richard Partridge (Wildernesse), Bob Florence (Rochester & Cobham Park), Danny Holmes (London), Peter Lightfoot (Team Captain, Wildernesse), Martin Farbrace (Sene Valley), Matt Jarvis (Rochester & Cobham Park), Phil Judge (Rochester & Cobham Park), Jim Pocknell (Kent and South East Group President)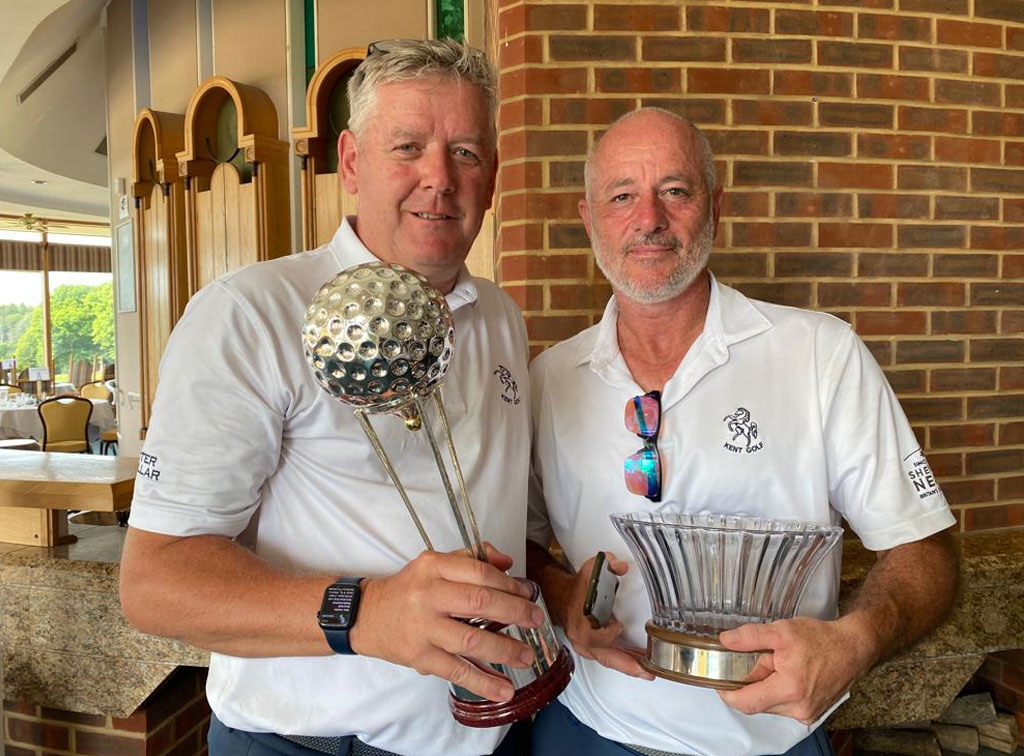 Men's Senior Team Captain Peter Lightfoot (left) with Danny Holmes (right) - the individual winner with 3 under