Senior Women's Stroke Play Championship
Date published: 28 Jul 2022
Another great day at Ashford for the 2nd round of the Senior Women's Amateur Stroke Play Championship followed by presentation and a lovely meal.
The results were:
Scratch Winner - Kim Morris, Sundridge Park (162)
Scratch Runner-up - Nikki Jones, Nizels (163)
Third Gross - Angela Jones, Canterbury (163)
Net Winner - Karen Pickering, Ashford (127 - 15 under par)!
Net Runner-up - Alison Chapman, Prince's (142)
Third net - Jenny Spedding, Ashford (146)
Over 60s Net Winner Karen Pickering
Many thanks to Ashford for their warm welcome and kind hospitality over the 2 days.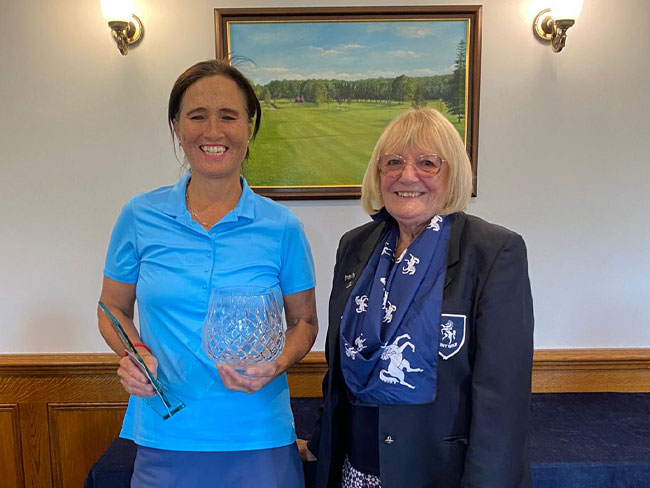 Scratch Winner - Kim Morris, Sundridge Park (162)