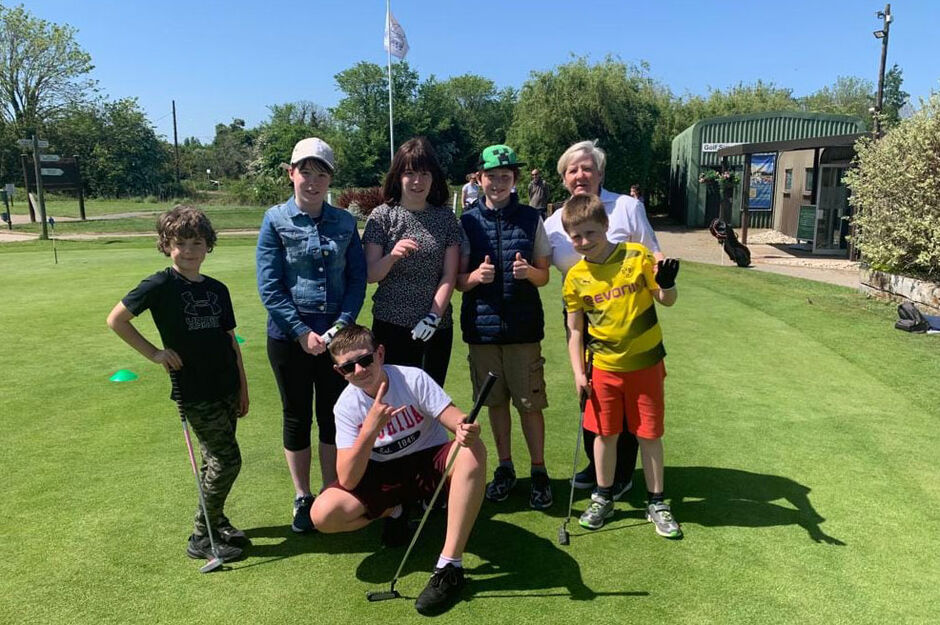 INTRODUCTION
Kent Golf are pleased to introduce a new and exciting opportunity for anyone under 18 years old with a physical or learning disability.
Stonelees Golf Centre has been selected to deliver a fun coaching programme to help boys and girls experience everything that golf has to offer.
2023 DATES
Each session to be held from 12.30pm - 1.30pm
17 June 2023
24 June 2023
19 August 2023
26 August 2023
2 September 2023
23 September 2023
Maximum of 8 places available for each session. The cost will be £48 per person for the full 6 hours of coaching. Each session will last 1 hour.
Disability Golf Day
Date: Saturday 8 July
Registration: 1.30pm
Start: 2.00pm
Format: Warm up on the range and play on the Par 3 course
Free to enter
Register here
Disability Family Day
Date: Saturday 16 September
Registration: 2.30pm
Format: Texas Scramble on the Par 3 course
BBQ will start at approximately 5.00pm
Free to enter
Register here
HOW TO CONTACT/APPLY
Anyone interested in attending disability academy should contact Kim Brusadelli (Kent Golf Junior Development Officer) on jdo@kentgolf.co.uk or Gary Bason (PGA Professional, Stonelees Golf Centre) on gbgolfcoaching@gmail.com or call 01797 357725.
An Academy Application Form and Player Profile & Parental Consent Form will need to be completed and payment received before the first session.