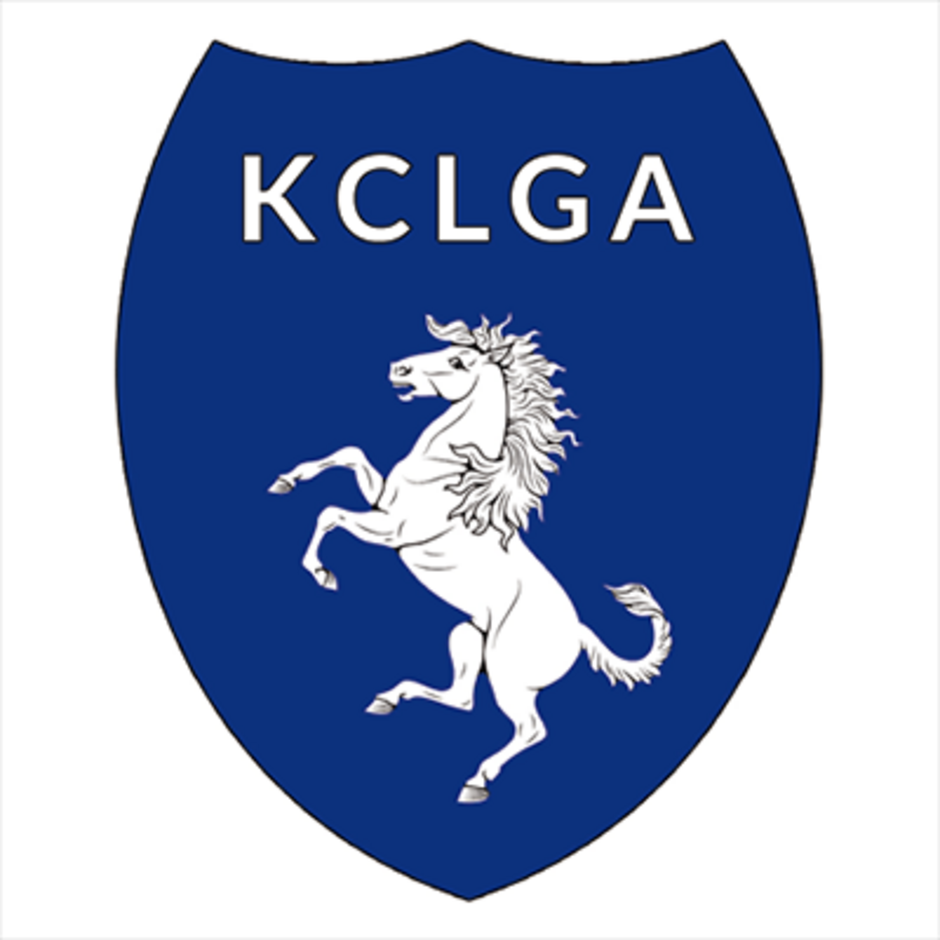 The Kent County Ladies' Golf Association had its beginnings in 1900 when under the title Kent County Club, 56 members attended a meeting. The clubs represented by these ladies were Beckenham, Blackheath, Barham Downs, Eltham, Folkestone, Littlestone, Maidstone & Rochester.
In that year Kent played matches against the other newly formed Clubs of Herts, Surrey, Sussex, Middlesex & Devon.
The first Captain was Mrs S Stubbs and the County colours were a dark blue coat with white collar and a dark blue hat ribbon embossed with the White Horse of Kent.
The first County Championship was played at Maidstone Links in 1901 and was won by Miss D Jeffery.
From those humble beginnings the KCLGA has grown considerably with ladies & junior girls from 90 clubs throughout the County playing in a variety of competitions.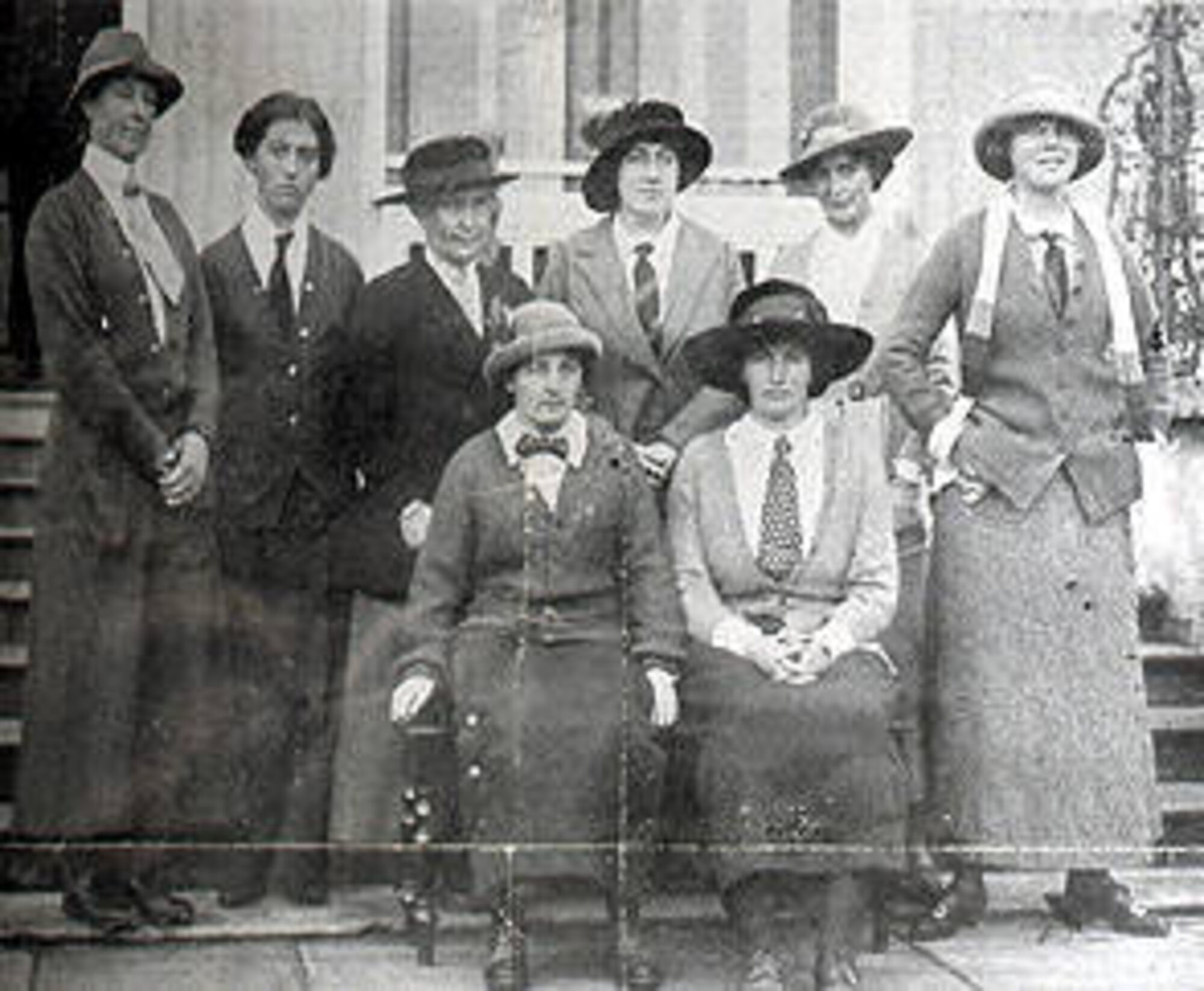 Kent Ladies County Golf Team Back: Mrs Phelps, Miss D May, Mrs S Stubbs, Mrs J Mason, Miss Jackson, Miss K Maude Front: Mrs L Jackson & Mrs Cautley
HISTORY OF THE KCLGA TROPHIES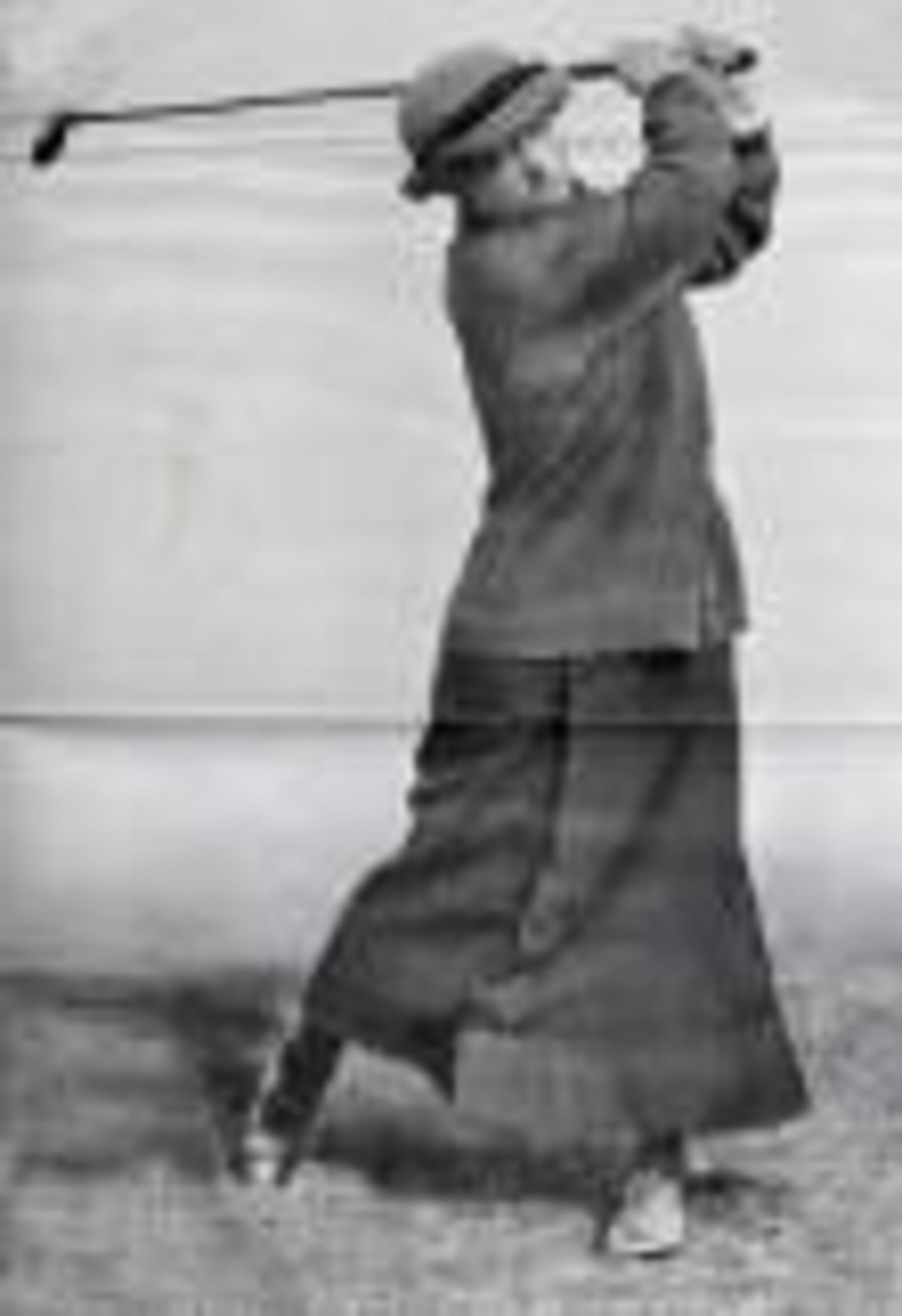 Mrs L Jackson Winner Championship 1910
CHAMPIONSHIP
The Maconochie Hill Claret Jug :- Presented in 1900 by Mrs Blair Maconochie & Mrs W A Hill, Captain & Hon Secretary of Maidstone Ladies Golf Club.
The Jackson Trophy for the best score for the 36 holes Qualifying round originally presented by the Jackson Family to the Chislehurst Artisans in 1949 as a Scratch Trophy. Presented to Mrs L Jackson 1920 – 1923 by the County Team & Friends in the club. Re-presented by Miss Bridget Jackson in 1984.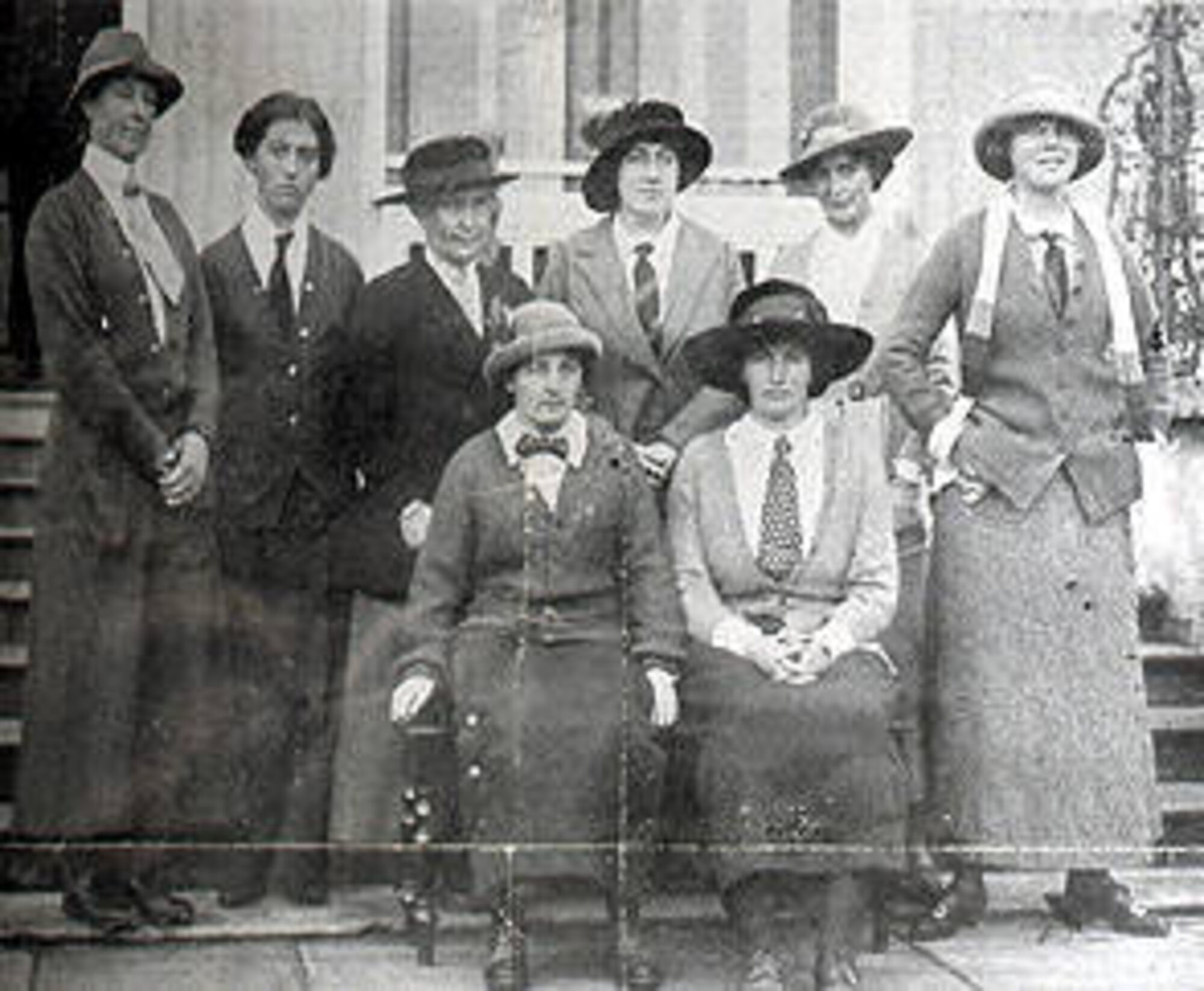 Kent Championship Littlestone 1909 Mrs Ryder Richardson
THE BRADLEY COOK
5-a-side Scratch Team Knock-Out match-play competition. Mrs Bradley Cook was asked to organise this competition in 1970 and donated a trophy. It was originally called The Scratch Team Competition.
HOLLAND TROPHY

Knock-Out Foursomes match-play competition off handicap plus to 13. Miss Holland (County Captain 1965-1966).
WINTER FOUR BALL
Fourball Betterball Knock-Out match-play competition off handicap plus to 14. In 1985 Mrs Radford suggested there should be a competition for members off handicaps 5 to 12 during the winter months which would run in the same lines as the Pearson Trophy. A cup donated by the brother of Mrs Dodo Butler was originally presented to the winners. Mrs Butler played for th County prior to the war years 1939-1945. However in 1988 the cup was returned in a broken condition. The Wine Coasters now presented to the winning team were donated by Mrs Mortimer and Mrs MacIntyre, but a new cup was designated for this competition in [year].
THE COOMBE CUP
Knock-Out Foursomes match-play competition for players aged 68 years and over :- This competition was introduced in 1995. The Trophy was donated by Mrs Sue Coombe (County Captain 1992-1993).
THE TAPPIN TROPHY
Knock-Out three-a-side match-play competition with one player from each of the following handicap bands 13 – 20, 21 – 29 and 30 – 36 :- This competition was introduced in 1995. The Trophy donated by Mrs Sylvia Barnshaw (County Captain 1994-1995).
CAPTAINS CUP
Knock-Out match-play competition with two mixed foursomes pairs per team. First pair to include a gentleman with a handicap scratch to 14 and a lady with handicap scratch to 20. The second pair to include a gentleman with handicap 15 to 28 and a lady with handicap 21 to 36 :- Donated by Mr & Mrs Chris Tappin to commemorate their serving as County Captains in the same year 2002-2003.