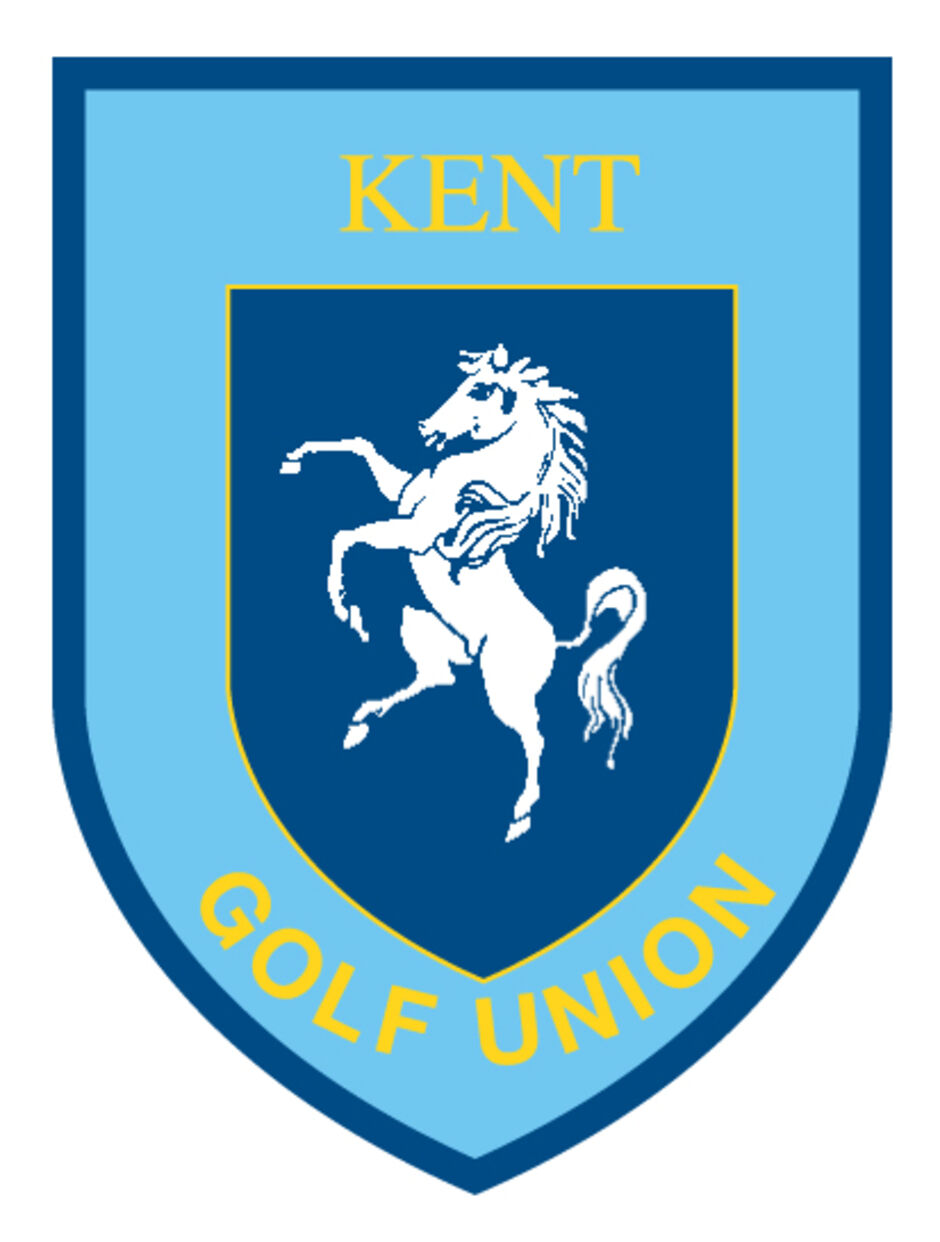 The "Kent Golf Union" was inaugurated at a meeting held at The Golfers' Club, 2a Whitehall Court, W.C. on April 29th 1925. Twenty of the fifty Clubs circulated signified their intention of joining the "Kent Golf Union". These were:
The name was change to Kent County Golf Union in 1961 and this entity was incorporated as Kent Golf Union Limited in 2010.
The first Kent Amateur Championship was played over the links of the Royal Cinque Ports Golf Club on 24th-25th-26th September 1925. There were sixteen entries for the Championship and seven entries for the Club Championship.
Presidents
1925-1947 Major The Hon. J.J. Astor
1947-1959 J. Chilton
1959-1966 F.N. Hetherington
1966-1978 T. Dilks Page
1978-1983 W.E. Doole
1983-1988 E.J. Green
1988-1996 K.A. Statham
1996-1999 R. Young
1999-2003 R.W. Saunders
2003-2009 I.S.R. Burton
2009-2011 C.H. Tappin
2012- J.E. Pocknell
Hon. Secretaries and Treasurers
1925-1927 Capt. G.A. White
1927-1934 T. Chilton
1934-1936 Capt. H.S. Greenwood
1936-1974 G. Simpson
1974-1975 A. Boler
1975-1977 A.S.C. Harris
1977-1981 J.D. Lewis
1981-1988 H.F.S. Darkins
Secretaries
1988-1995 B.M. Evans
1995-1999 J.H. Goby
1999-2003 S.S. Fullager
2003-2011 B.L. Sparkes
2011-2014 J.G. Young
2014-2017 P.D. Loman
2018- Present Mrs S. McDonald
Captains
1949-1954 J. Graham
1954-1957 T.D. Page
1957-1961 G.S. Darlington
1961-1963 M.F. Wisher
1963-1967 M.J.F. Meason
1967-1970 V.E. Barton
1970-1973 J.D. Lyons
1973-1977 J.D. Lewis
1977-1980 D.G. Neech
1980-1983 B.M. Evans
1983-1986 C.G. Reynolds
1986-1989 I.S.R. Burton
1989-1992 R.F. Hervey
1992-1996 R.W. Saunders
1996-1999 J.E. Pocknell
1999-2000 J. Carter
2000-2003 C.H. Tappin
2003-2006 A.F. Andrew
2006-2009 S. Naylor
2009-2012 P. Donaghey
2012-2020 D.J. Curtis
Barham Downs – Founded 1890; closed WW1 – a 9 hole course located about half mile from Bishopsbourne Station with a separate 9 hole course for lady members
Beckenham –Founded in 1892/3 the course was laid out over the old Croydon Racecourse. The course was bought by Beckenham Golf Club and continued as a golf course until the late 1930s. The course was acquired by Croydon Council in 1942, the area is now the Stroud Green housing estate and Ashburton playing fields.
Bellingham – Located with a clubhouse on the south side of Southend Lane, Bellingham GC was founded in 1907 but was closed by the 1950s.
Bromley & Bickley – Originally founded in 1892 and reconstituted in 1903, the course was laid out over the Bromley Racecourse. After the second world war, parts of the course were used as sports facilities and others for housing. Part of the area remains in use for golf as Bomley's Magpie Hall Lane facility.
Elmstead – Founded in 1907, the 9 hole course was on land which is now part of Sundridge Park's estate being laid our partially on what is the East Course, with at least two holes in what is now unused woodland. The Club ceased to exist in the 1930s.
Eltham – Founded in 1892, the club was subsumed into Royal Blackheath when the Blackheath Golf Club moved from Blackheath to Eltham.
Folkestone – originally founded as a 9 hole course in 1888, it was extended to an 18 hole set out some 20 years later. The Club, then based at Radnor Park Avenue, closed in 1965.
Greatstone – Founded in 1906, this club played over 18 holes on the former Romney Sands golf course, The clubhouse burned down in 1926 and, around that time, the number of holes had been reduced to 12. The club folded when the land upon which it played was required for housing.
Herne Bay – This club folder in 2011 having been instituted in 1895 and started as 9 hole course. James Braid worked on the extension of the course to 18 holes, which opened in 1907. The 1990s saw a remodelling of the curse by Donald Steel.
Hythe – Founded in 1894 with a clubhouse in Cliff Road, Hythe, the Hythe Links were requisitioned in both world wars. Indeed, the damage caused during the second world war led to the closure as the club did not have the funds to renovate the course after the war and it was out back to farmland.
Maidstone – founded in the late 1890s, Maidstone Golf Club was originally sited where the current Bearsted Golf Club can be found. This was a 9 hole course from foundation until the Club split up in 1914, with Maidstone GC moving to Oakwood Park. Th club closed in the mid-1960s.
Rochester – Founded in 1891, Rochester GC was originally a 16 hole course laid out in Higham and sometimes known as Oakleigh Golf Club as it was located on what was Oakleigh Farm. It became an 18 hole course in about 1892 but was reduced to 9 holes by the time of its closure in the 1920s. The Rochester & Cobham GC was formed in 1920, when the lease at Oakleigh farm was due to be renewed, and played its golf in the deer park at Cobham Hall.
Thanet – Also know as Margate GC or Hengrove GC, this club was founded in 1896 and existed until WW2. The18 hole course was laid out on land owned by a royal St Georges member. Whilst the golf club played matches in 1945, these were all played at Chestfield and it would appear that the course was not used after WW2.
Tonbridge - The first Tonbridge Golf Club course was 9 holes located between Tonbridge and Hildenborough. the club having been founded in 1893. About 1910, the club moved to a course on the Greentrees Park Estate (between Tonbridge and Hadlow) and when the Greentrees Park Estate was sold following WW1 the club moved to Somerhill Park. The club ceased to exist in the early 1950s.